Escape Room Parties and Birthdays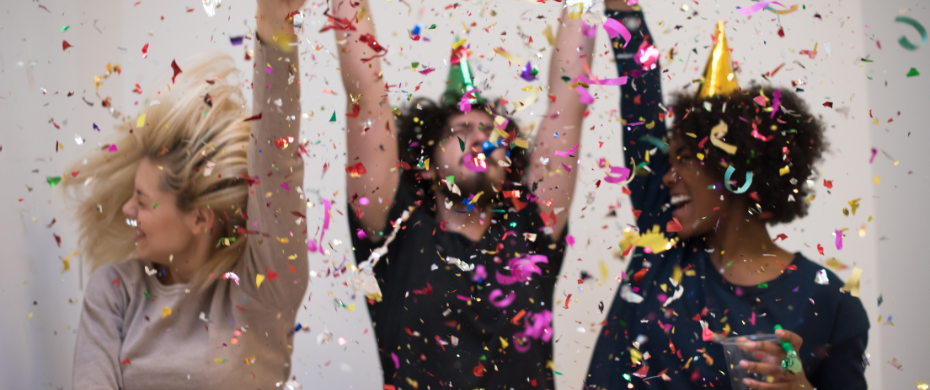 CELEBRATE WITH AN ESCAPE
Next-Gen Escape has great escape rooms for birthday parties, wedding parties, or any other reason to celebrate!
Reach out Today!
Escape your way in 1 2 3
1 Choose Your Room

Choose from any of our escape rooms. All our games are private so you will never be playing with strangers

2 Book Your Room

After making the reservation online or on the phone, coordinate with the other players to arrive 15 minutes early

3 We take care of the rest

No party is complete without pizza, let us take care of it for you! Parties at Next-Gen are easy and hassle-free. Enjoy an optional private party room, or catering handled by us
FAQS
WHAT TO EXPECT

Play one of our top-rated escape rooms, and be the hero to organize it!
How many can play?

All of our rooms have a recommended max capacity of 6, with King's Keep having a max of 8. For parties with more than 8 players we recommend splitting the group into two escape rooms for no additional cost
I have someone attending who isn't playing, is that ok?

Guests that are planning on attending the party but don't plan on playing an escape room can hang out in the party room if it was reserved for your party. We can host up to 18 in our party room at a time

The only guests allowed into the escape room while it is being played is the players, with only extreme circumstances being the exception
How long does it usually last?

The escape room itself normally lasts for around an hour. Some groups require more time, and as long as players arrived timely we can usually let them take extra time to finish the game.

Our party room is available for rent per-hour, with most parties renting it for 2-3 hours
What is the recommended age?

We recommend ages 12 and up. Our games are quite challenging!

Anyone ages 8 and up may play and participate. Anyone 7 or younger may be present in the room when an adult guardian is present, but, for insurance reasons, may not participate in any way

Parties that are only 12 or younger may struggle in the rooms, we recommend at least one adult play with them. Many groups of adults have played our games and failed (even with extra time), do not be fooled- it is a challenge!

On more than one occasion parties comprised of particularly rowdy teenagers (typically boys) have required an adult from the party to intervene with the game. Teenagers typically forget they are being monitored and start to do reckless behavior- to our props, sets, and puzzles, that are our valuable property, and we don't take kindly to our props getting destroyed for a reckless behavior
What are your catering options?

Pizza is always supreme! We typically order from More Than Pizza but if you prefer slices from somewhere else we will make it happen

Included is pizza and your choice of 2-liter sodas.

If you are getting burnt-out on pizza, sandwiches from Deli Delicious and gourmet hot-dogs from Rocket Dog can easily be substituted

Special requests for catering can be made, but may incur additional charges
What does the private party room include?

The party room includes tables and seating for everyone, with an overhead projector plus surround sound. We provide an HDMI hookup for any device you'd like to bring. Most parties reserve the party room for 2-3 hours
Can we bring our own food or drinks?

Absolutely. If you would prefer to take care of catering we have a staff refrigerator which can be used for cake, ice cream, or your drinks!

(Note: No food is allowed inside the escape rooms themselves)
Do you have to purchase the private party room or catering?

For groups just looking for a fun day out our escape rooms are always available without the party room or catering
How much is it?

Our prices vary and depend on how many people will be attending as well as the options you choose.

Escape Room: $29.99 per person

Private Party Room: $60 per hour

Catering: $10 per person
I have more questions!

Contact us below for any additional questions

If you are more curious about the escape rooms themselves, visit our FAQ page
Reserve your party today!